*Information provided by Brook Design LLC.
The Brook Super Converter series makes old controllers compatible with new consoles. This particular model, the Xbox 360 to PS4 Controller Adapter, lets you use Xbox 360 controllers such as gamepads, dancemats, joysticks and racing wheels with PS4 game consoles and PS4 on PC.
This not only saves you money but also means that you can use the controllers you have grown accostumed to. Installation and use of the Xbox 360 to PS4 Controller Adapter is effortless.
Features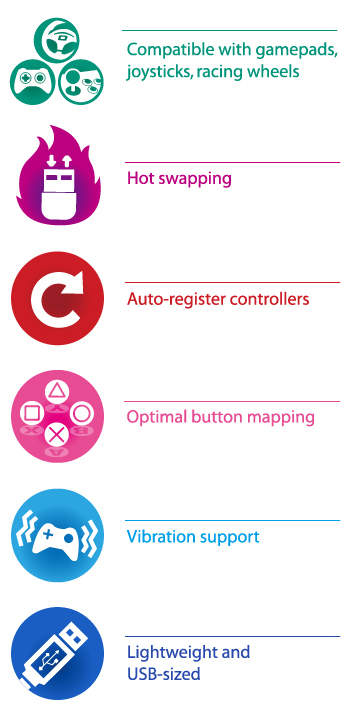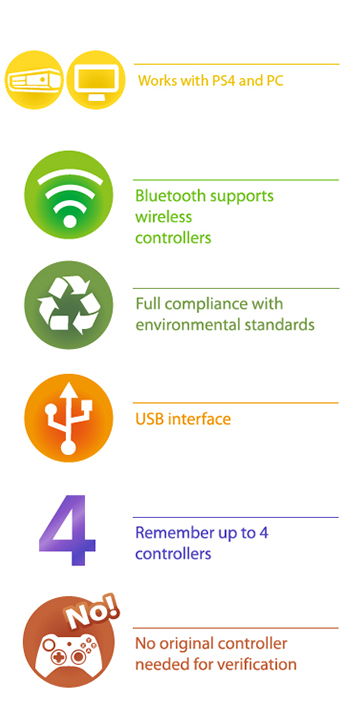 Button Configuration
The Brook Controller Adapter recognizes Xbox 360 controllers and Xbox 360 steering wheels and automatically configures all buttons as shown in the map to the right. No switching is required.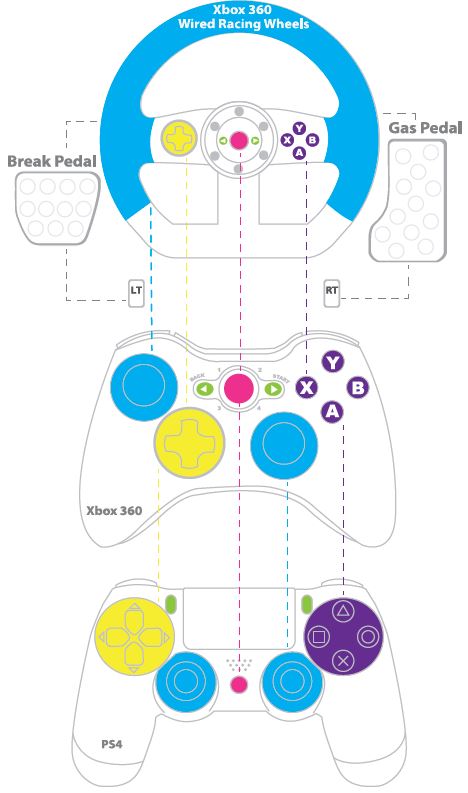 All key functionsmap perfectly!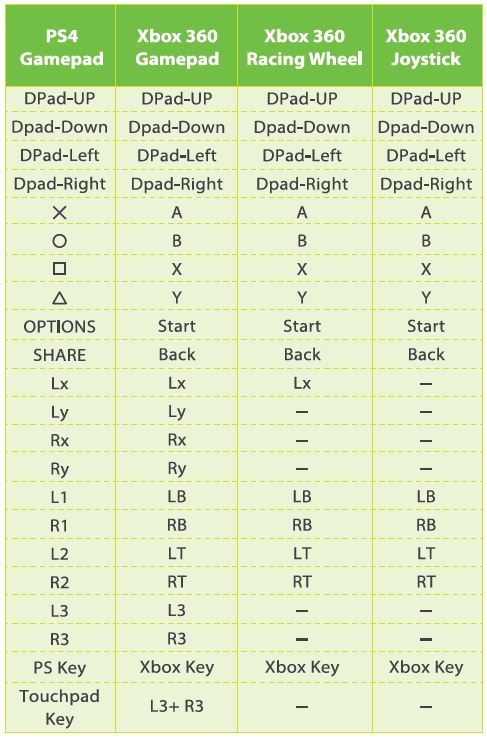 Disclaimer
Each Brook Controller Adapter can only handle one Xbox 360 controller at a time.

Xbox 360 controllers connect to the Controller Adaptor automatically, but must be connected with a USB cable at first time use for the purpose of registering the controller.

For use with a PC running on Windows 7 please install the original Xbox One driver from Microsoft. Older operating systems are not supported.